GoodWorks CoWork, Akshay Tech Park, Whitefield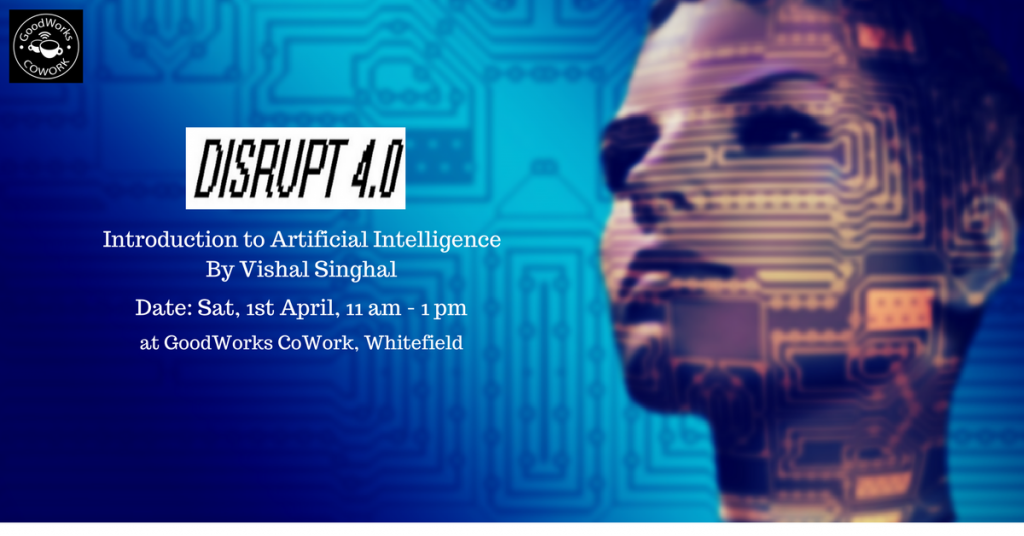 A flagship event where the field of Artificial Intelligence ("AI") will be discussed.
Some of the topics* to watch out for include:
Decoding AI, what is it all about?
Is it for me?
Who is using it and how is it beneficial?
Way forward
Who should attend?
Business managers, CxOs, Heads of Business Development, Strategy Directors, Directors, Heads of Sales & Marketing, Heads of Call/ Contact Managers, Product Managers, Business Development Managers, Supply Chain Managers, Head of HR/ Training/ Marketing/ Growth, Content Monetisation Managers and Heads.
Note: Carry a notebook and pen to take notes from the session
For any queries please contact [email protected]