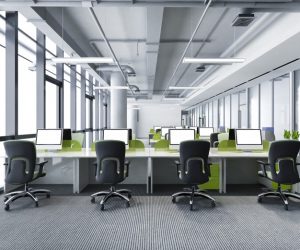 Coworking in India is undergoing a massive transformation. Already, there is an increasing demand for coworking spaces and the trend is expected to increase exponentially in the coming years. In this blog post, we will examine some of the leading trends in the Indian coworking space and what to expect in 2023. From rising occupancies and changing customer needs to capital investments and technological disruptions, these trends will shape the future of coworking in India over the next few years. Read on to discover more about how India's coworking sector is evolving.
The History of Coworking in India
The coworking industry in India is still in its early stages of development, with the first coworking spaces appearing in the country only a few years ago. However, the concept of coworking has a long history in India, dating back to the days of the British Raj.
One of the earliest recorded coworking spaces in India was The Hub, which was established in Bombay (now Mumbai) in 1848. The Hub was a shared office space for freelance writers and journalists, and quickly became popular among the city's creative class.
The idea of coworking began to spread to other cities in India during the early 20th century. In Calcutta (now Kolkata), the Bengal Club established a "working men's club" in 1903, which provided its members with access to a library, reading room, and workspace.
Today, there are a growing number of coworking spaces across India, catering to the needs of freelancers, entrepreneurs, and small businesses. With the country's rapidly growing economy and burgeoning startup scene, it is likely that the coworking industry in India will continue to grow in popularity in the years to come.
The Different Types of Coworking Spaces in India
There are a variety of coworking spaces in India that cater to different types of professionals. For example, some coworking spaces are designed specifically for freelancers, while others are better suited for startup companies.
One of the most popular coworking spaces in India is GoodWorks CoWorks. GoodWorks offers membership plans that allow access to their coworking space over a period of time. Our coworking space has a corporate atmosphere and offers a variety of services such as meeting rooms and event spaces.
The Pros and Cons of Coworking in India
There are a number of pros and cons to coworking in India. On the plus side, coworking can help to increase productivity and creativity, as well as provide a space to network and collaborate with others. It can also be a more affordable option than renting traditional office space. And it may be difficult to find a space that is suitable for your specific needs.
The Future of Coworking in India
The coworking trend is on the rise in India. A recent study by property consultant JLL shows that the country has the second-highest number of coworking spaces in Asia, with over 1,000 operational facilities.
The rapid growth of the coworking industry in India can be attributed to a number of factors, including the rise of the gig economy, the increasing cost of office space, and the need for greater flexibility and collaboration among workers.
Looking ahead, the future of coworking in India looks bright. The JLL study predicts that the country's coworking market will grow at a compound annual rate of 30% between 2018 and 2025. This growth will be driven by continued demand from freelancers, startups, and small businesses.
Conclusion
Coworking has become a popular trend in India and is expected to continue growing rapidly over the next few years. The rise of remote work opportunities, as well as the increased availability of affordable coworking spaces, are pushing more people towards this new way of working. With an increase in coworking options available to entrepreneurs and freelancers, it will be interesting to see how this trend evolves over time. We look forward to seeing what new innovations emerge from the coworking industry in India by 2023!
Choose GoodWorks CoWork's coworking space
If you want to have an exceptional working experience, you must contact the best coworking space provider in Bangalore, GoodWorks CoWorks. GoodWorks has amazing coworking spaces present at all key locations in Bangalore. Contact the team here!