As a freelancer, you may have the freedom to work from home which means no commuting and a stress-free environment. But, most of the freelancers face difficulties working from home as they feel lonely, isolated, and distracted.
All these difficulties may affect the efficiency of your work. No doubt that many freelancers have seen success working from home due to many aspects such as no-rent, no stressful commute, etc.
However, these benefits are not beneficial for every freelancer. What they need is a blend of comfortable working with the ambience of a corporate workplace.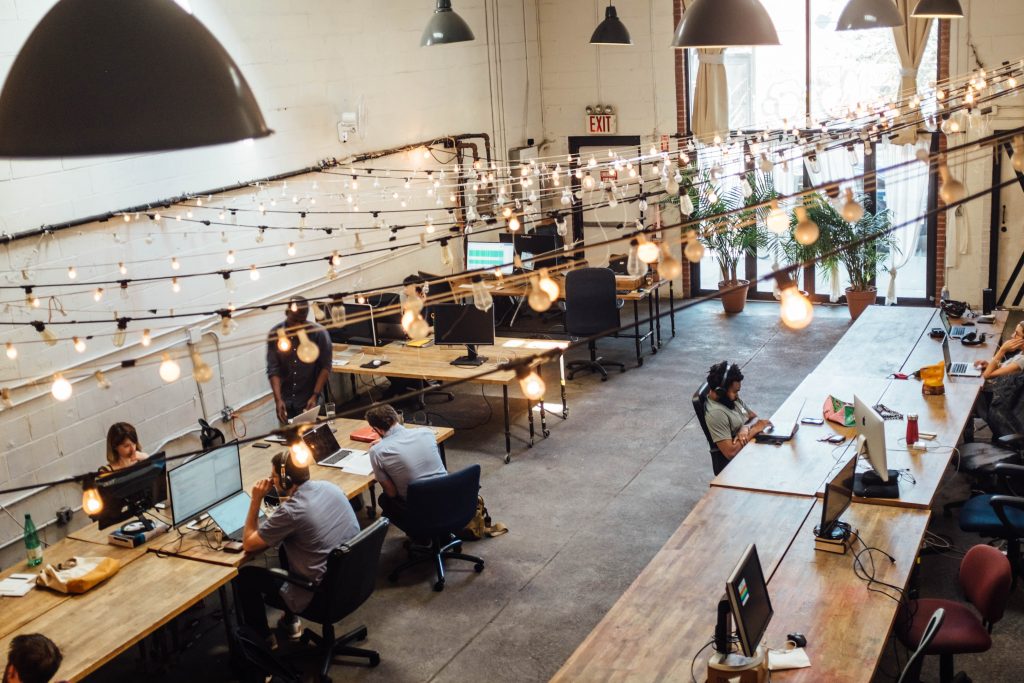 Coworking – the viable solution for a freelancer
Co-working spaces provide a solution to these problems. You are your own boss and you get to complete the work in a corporate environment. Additionally you can avail of a lot of networking opportunities in the co-work space.
5 benefits of freelancers to work in coworking spaces.
For freelancers and startups, coworking spaces are a cost-effective solution. If you work from home it does not require paying any rent, when compared to co-workspace. But with time, working from home will affect the output.
Due to disturbance and distractions caused at home, it is not easy to concentrate. Eventually, you will degrade the quality of the work. The business may even not grow. So, renting a co-working space will be a smart option.
There are abundant opportunities for networking while working in a co-working space. You can promote your product inside the office space. You can even have a small workshop and invite your fellow office neighbors. This will build a professional relation between both.
Balance home and work-life
Work-life and personal-life should be properly balanced. There are a number of distractions faced when a freelancer works from home. For better concentration it is important to leave the house and work efficiently.
Household chores can be one more reason for distractions. As any immediate work can arise in the house which can consume your precious time.
Co-working space allows you to finish the work in a continuous time span so that you can spend a peaceful time at home.
Any freelancer should have the discipline to function daily routine. If working from home results in you not maintaining the routine, a co-working space a right choice for you. This will help you deliver and perform more output.
Productivity is increased
Instead of heading back to the couch if you wake up and come to the co-workspace, it will be a good boost in the morning. Working from home can sometimes demotivate you.
This should not be a reason to stop your business' growth. It also has a vibrant and professional environment which will increase efficiency and productivity.
Parting views
These factors make co-working a reliable option that delivers phenomenal business value to freelancers. If you feel alone and confused, make sure to rent a co-working space. It certainly works better than boring work-from-home options.