CoWorking Is Not Just A Word, It Is An Enterprising World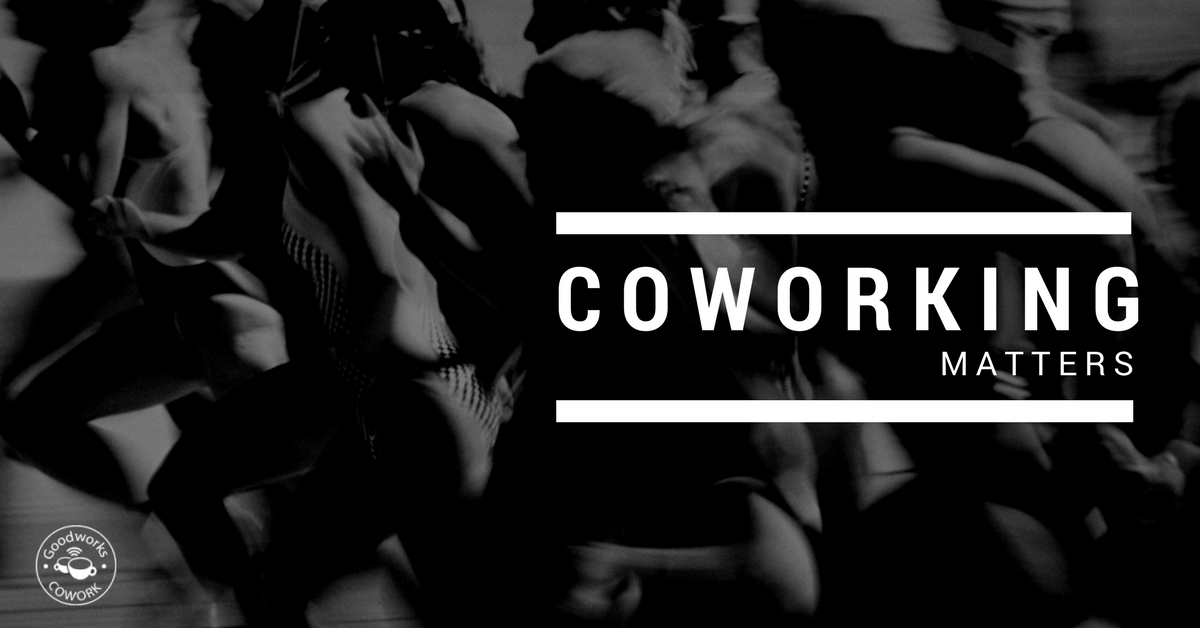 People who use coworking spaces see their work as meaningful. Aside from the type of work, they're doing, freelancers choosing projects they care about. for example finding meaning in the fact that they could bring their whole selves to work.
First, unlike a traditional office, coworking spaces consist of members who work for a range of different companies, ventures, and projects. Because there is little direct competition or internal politics, they don't feel they have to put on a work persona to fit in. Working amidst people doing different kinds of work can also make one's own work identity stronger.
Secondly, meaning may also come from working in a culture where it is the norm to help each other out, and there are many opportunities to do so, the variety of workers in the space means that co-workers have unique skill sets that they can provide to other community members.
Lastly, meaning may also be derived from a more concrete source: The social mission inherent in the Coworking Manifesto, an online document signed by members of more than 1,700 working spaces. It clearly articulates the values that the coworking movement aspires to, including community, collaboration, learning, and sustainability. These values get reinforced at the annual Global Coworking UnConference. So in many cases, it's not simply the case that a person is going to work; they're also part of a social movement.
They have more job control. Coworking spaces are normally accessible 24/7. People can decide whether to put in a long day when they have a deadline or want to show progress or can decide to take a long break in the middle of the day to go to the gym. They can choose whether they want to work in a quiet space so they can focus, or in a more collaborative space with shared tables where interaction is encouraged. They can even decide to work from home, without repercussion, if they need to meet a repair-person or deal with a personal chore.
Too much autonomy can actually cripple productivity because people lack routines. Coworkers reported that having a community to work in helps them create structures and discipline that motivates them. Thus, paradoxically, some limited form of structure enables an optimal degree of control for independent workers.
Below are two experiences from coworkers sourced from the internet.
Have a look at how their experiences in coworking communities have made them better.

Experience 1
Our team recently worked from a co-working space for a day. We enjoyed the experience and overall thought it was a good experience. Here's a list of the pros we found from our first co-working experience as a team:
Networking Opportunities:

You get to meet a lot of cool people all working on new ideas. There is constantly people around chit chatting and asking questions. Co-working spaces give you the opportunity to pitch your startup to new customers and also to meet potential partners.

A new and positive environment:

Working from a new location and positive environment helped our team to have some new discussions. Our team was in high spirits working from the co-working space and productive as well.
Experience 2
I am very happy after using a coworking space in Bangalore. I got my first project and continuously I am getting new ones or I can say that this is the place where I got the idea about my first business and continuously I am implementing the same. I am growing exponentially.
Here, I learn a lot from my coworkers and after looking at my hard work one of my coworkers has even offered me a business opportunity.
If you also want to start your career then try to start it with the coworking like me.
It is a life changing experience.
As you see, coworking is different as it provides different opportunities to expand your business and yourself. It is a global phenomenon.
So, it is time you became a part of the revolution.
Come, let's try coworking.