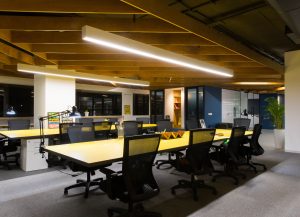 With the rising popularity of coworking spaces, gone are the days when only freelancers or solo entrepreneurs opted for them. The wide array of benefits and opportunities has made coworking spaces a perfect workspace for startups. It definitely provides a working environment that aids in the development of the business. Moreover, a diverse working culture enhances creativity and boosts productivity. With the best coworking space, launching a startup becomes easy. 
How can co-working spaces benefit startups?
There are numerous ways that startups can benefit by choosing the right coworking space. Check out some of the reasons listed here!
Availability of amenities
The presence of different amenities makes choosing a coworking space an excellent idea. When you choose the best workspace, you don't have to worry about purchasing other necessary equipment. For instance, you get the basics sorted like drinking water, internet connection, and electricity. Apart from that you also get other amenities. These all are covered under the fees that you take the space.  
One of the most beneficial aspects of choosing a coworking space is the opportunity to build your network. As a startup, it is vital to connect to other professionals in the field. This is the best way to meet new people, land potential clients, and hire talented professionals. Moreover, you can also develop some personal bonds. 
As your startup grows, you will need more office space. In that case, opting for a coworking space that can offer you the option of expansion is a good idea. You don't want to start looking out for another space when you have settled comfortably. Also, make sure that the meeting room is big enough to fit a large crew with ease. 
Coworking spaces that support the growth of a community with its members thrive. If you have a startup, seeking an office space that can offer emotional support is vital. With seminars, workshops, and events, you can meet professionals from other fields. Moreover, the sense of belonging keeps away the boredom and monotony of growing a business. 
Compared to conventional rentals of office spaces, coworking spaces are much more flexible. This doesn't require long-term financial investments. You can opt for paying on a monthly, yearly, or daily business. Moreover, you can rent extra space whenever you want. You also don't have to think of buying furniture items and other amenities that come with the package. 
Sound professional advice
Access to a diverse working environment means a great opportunity for your business. You can get excellent professional advice from others. Keep in mind that the experienced suggestions will help you in the growth of your company tremendously. Moreover, they can help you solve intricate problems with ease. If you are really lucky, you can gain friendship and mentorship too. 
Efficient resource management
The daily hassle of office management affects the limited budget you have. With coworking spaces, you don't have to spend on having a team to manage administrative work. Instead, you can use the money saved to grow your business. Usually, coworking spaces handle the management of the space with ease and efficiency. 
Conclusion
These are some of the advantages that startups can obtain from coworking spaces. The rich working environment combined with the availability of different facilities makes the option even more lucrative. To gain a fruitful experience, you can get in touch with the best coworking space in Bangalore, GoodWorks CoWork. We have amazing desks and private office space and all the requisites that will help you to launch your startup immediately. Contact GoodWorks here!