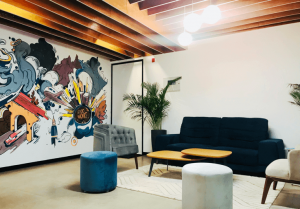 The aftermath of the vicious covid-19 has changed the business world irrevocably. However, for a business to thrive, fresh ideas and concepts are of utter importance. In that case, being part of a community is a boon to entrepreneurs. The community of like-minded business owners in the same niche or industry can offer a great deal of help. Apart from the professional partnership, you can also seek emotional support. The wide range of benefits of joining an entrepreneurship community indicates its importance. 
Top 5 benefits of community for entrepreneurs
Being an esteemed member of a community of entrepreneurs gives you a unique advantage point. Take a look at the different benefits you can get –
One of the worst ways your business can suffer is stagnancy, where ideas and concepts become too boring. When you are a part of an entrepreneurial community, you can gain access to the mindset of other business owners. Through meaningful conversations and passionate debates, you can get fresh ideas and different perspectives. You can even exchange information, obtain tips and gain excellent insights. Putting this information into your business will garner positive results. Sometimes even the person themselves really get tired and bored. No matter how much they try to concentrate on a project, they fail in the end. To put a stop to such a tedious office work routine, it's probably the best idea to choose a coworking space. 
By choosing a coworking space you get to meet new people every day and eventually get exposed to new ideas, methods etc.
Being in a business community means knowing what others are doing in their business. It also means you have access to backstage events that often don't come to light. Paying attention to the details will help you to learn a great deal. For instance, what works for a business owner might not work for you. Alternatively, a failure faced by a fellow niche business can be a warning to you. Knowing the available pitfalls will refrain you from making the same mistakes. 
In the world of business, networking is as essential as making profitable deals. You cannot hope to expand your company if you don't know who to reach out to or who to pitch your deals to. Being a member of a business community gives you the opportunity to meet other business owners, clients, freelancers, and different executive professionals. Attaining business events, seminars, and even get-togethers are lucrative for your business. With a powerful social circle, your business can move ahead with ease. here again, for the best networking opportunities, it is vital to spend in a space where you get more like-minded people and a coworking space is yet again the ideal place for fostering business relations. 
Developing personal relationships
Apart from networking and creating professional relationships, the community can help in another way too. You have the chance to build something stronger – a personal connection or a steady friendship. Keep in mind that sustaining a business takes a tremendous amount of effort. That is why having reliable friends that understand your perils is a soothing balm. You can divulge your issues and expect possible suggestions. Even if solutions are not available, you can simply shoulder the problems, knowing you have a group supporting you. In tough times, a little support can make things easier for you. 
Perhaps, the biggest benefit of being a member of an entrepreneur community is the opportunity to learn new skills. While reading case studies or books offer a great deal of knowledge, nothing compares to personal experiences. Pay attention to the experience shared by peers or experts in the community. That way, you have a real-life understanding of the situation instead of having only theoretical knowledge. Moreover, it will assist you in forming new ideas, and applying these tips to your business will definitely lead to fruitful results. 
Conclusion
It is without a doubt that joining a community made up of business owners is an excellent idea. Apart from getting new ideas, you can attend essential business events, learn from the mistake of others, and develop personal relationships. It will inevitably aid you in obtaining business growth and eventual success. To put it simply, coworking promotes a healthy work environment where you can wash off all your stress for a while and focus on your important business role without feeling tiresome.
So, as you can see a coworking office allows masterminds to collaborate and come up with brainstorming ideas and business strategies that take your business one step ahead.
So what are you thinking? If you are residing in Bangalore, then go and check out GoodWorks CoWork's coworking spaces in Bangalore. With the lively atmosphere, multiple desk options to choose from, and meeting rooms for team meetings and seminars, you will get everything here. The furniture is ergonomic and other amenities will add-on to increase the productivity levels of employees. For more details,  Contact us here.