Coworking space is a great option for many people and seeing the current boom it is noted that employees love working out of coworking spaces. They provide flexible working opportunities and bring in a range of benefits for enterprises, SMEs, start-ups, and freelancers.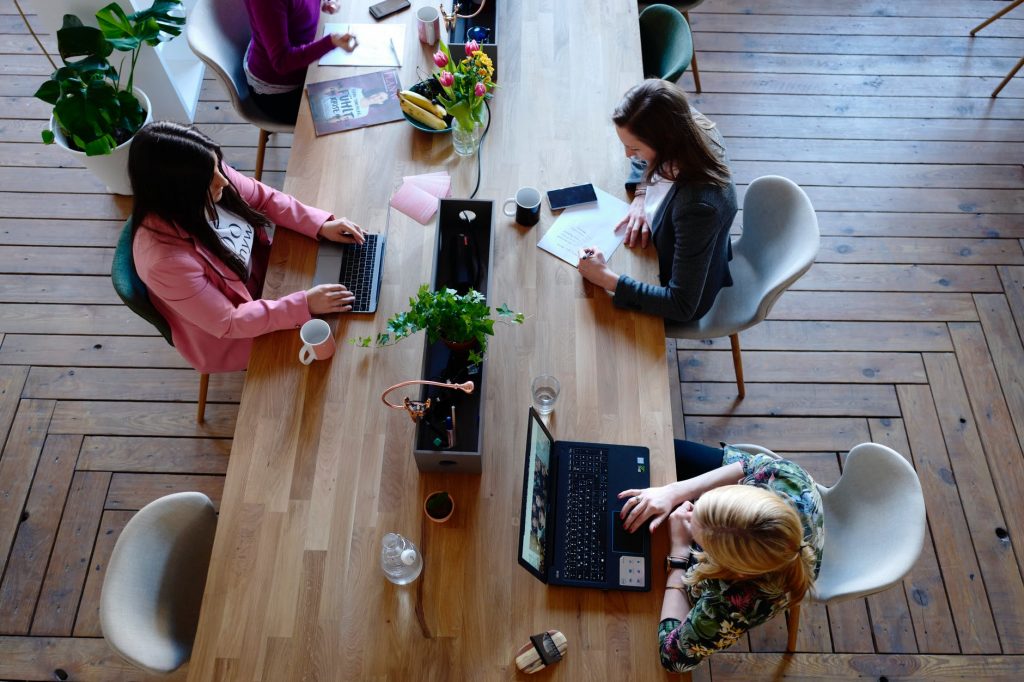 Benefits still remain an important component of every employee's work package. Research reveals that 78% of workers would likely remain with their companies because of the benefits they have to offer. Despite being cost-effective than traditional working spaces, the benefits that a coworking space has to offer are beyond that the traditional working spaces can ever give.
Here are some of the many benefits to this way of working for enterprises and employees alike:
Incredible Motivation
The most tangible benefit of a coworking space is that the motivation lies in the environment and atmosphere around. From the decor to the ambience, the custom-made offices at coworking spaces helps bring in a fresh perspective each day and keep the morale and spirits high. The recreational areas provide you with the best amenities for you to relax while you work. Having a relaxed mind while you work can increase your productivity exponentially.
Also, to have many people focused and doing some great work in the same space does wonder for your mind.
Meaningful Networks
Coworking spaces help build a community. A community that works, learns, up-skills, and thrives together. Bringing the sense of community at work boosts the positivity at the workspace and helps you and the fellow coworkers grow together.
The shared office spaces expose you to the other professionals, most of whose skill complement to your work and vice-versa. Building a strong network and connections along these lines will most likely yield referrals back and forth and also save costs when a hand is reached across the table. Where else can you expect such connections?
Diverse people, many ideas
At a coworking space, you can expect people coming from different personal and professional backgrounds. Thereby this increases the workspace diversity which makes the atmosphere and thought process more creative. Having people from different backgrounds can help you have diverse opinions, viewpoints, and ideas.
When you know there are people from multiple backgrounds, you know whom to approach for what. This way you build your connections and grow. People from diverse backgrounds can also act as a third eye to your project and marketing ideas. Maybe they share some ideas you never thought of. Marketing professionals can directly interact with their audiences and gather insights.
New skill-sets
When you have people with different skill-sets around you, you become more open about up-skilling yourself and learning something new each day. You get to learn about the latest updates in the respective sectors when you have people and companies from different domains. This can help you polish the skill-sets that you are average at and they excel at.
Having so many varied skills around you at a coworking space shall help you find your hidden passions. What you should understand is that learning with a similar set of people is harder than learning with people of different skill-sets, more so if it is free. In a nutshell, at a coworking space, everyone is bound to learn something new!
Value-added services
This is the best part of a coworking space, no traditional office spaces have services like these. From professional services to workspace management, coworking spaces take care of all day-in-day-out chores and activities so that you can focus on your core business and excel.
Coworking spaces also have offer premium cafes, saps, and recreational facilities for their clients and employees. They make sure that coworkers relax as much as they work.
Working from coworking spaces helps you to be a productive employee with balanced emotional quotient. It provides you with a happier route to productivity. It has worked wonders for many enterprises, SMEs, freelancers, and start-ups, and perhaps it could do the same for you. GoodWorks provides premium coworking and managed office spaces at multiple locations in Bengaluru. We provide hot desks for nomad workers, dedicated desks for long-term residents, and personalised private offices for larger groups. For more info write to [email protected] or call +91-8088707700.