A crucial step in developing your business is selecting the ideal space for your company. Your office needs to be large enough to provide a comfortable working environment for employees without significantly increasing your overhead expenditures. When choosing the ideal office space, there are many things to take into account, so thorough planning is important. In this blog, we'll go over ten factors you should consider while choosing a new office space.
1. Location: The location of your office space is essential for the success of your company. A premier location with simple access will attract top talent and clients can easily find you there. Take into account elements like closeness to amenities, target markets, and transportation hubs. A space that is well chosen can help improve the general impression of your company and even create networking opportunities with surrounding companies. Additionally, providing a vibrant environment with local attractions like restaurants and shops, can help to increase employee satisfaction. A thorough evaluation of the area helps ensure that your office is ideally situated to support your business objectives.
2. Scalability and Size: The size and scalability of your office space is an important factor that must be taken into consideration. To choose the right size, evaluate your existing requirements and projected future growth. Take into account things like the required number of staff, workstations, and meeting rooms. It's essential to pick an office location that not only comfortably fits your existing workforce but also allows for future growth. To prevent future operation disruptions and expensive relocations, scalability is essential. You can make sure that your office space supports the expansion of your company and can adapt to the growth of your business over time by carefully considering size and scalability.
3. Budget: While selecting a new office space, taking the budget into account is essential. It involves working out the available financial resources and properly allocating them. In addition to the monthly rent, other expenses like utilities, upkeep, insurance and taxes must be taken into account. Making a realistic budget helps to prevent overspending and financial distress. Prioritizing demands and choosing wisely where to deploy resources are crucial. By carefully managing the budget, you can choose an office space that satisfies your needs while maintaining the financial security and potential for growth of your company.
4. Lease terms: The requirements and clauses mentioned in the lease between the tenant and the landlord for the office space are referred to as lease terms. Prior to agreeing to a new office space, it is essential to carefully analyze the lease conditions. This involves taking into account the length of the lease, renewal options and any other clauses or charges. Knowing the terms and conditions can help protect you and keep you informed of your obligations and rights as a tenant. Flexibility in lease terms is crucial since it allows you to adapt to evolving business requirements or look into relocation options should the need arise in the future.
5. Infrastructure and Facilities: Infrastructure and facilities refer to the actual physical features and amenities offered in the area. While selecting a new office space, infrastructure and amenities are essential factors that need to be taken into account. While considering infrastructure, it's important to consider the accessibility and dependability of necessities like electricity, water, and internet connectivity. Facilities include things like the building's condition, its HVAC system, its elevators, its parking options, and common areas. A fully equipped office with convenient facilities and modern infrastructure can help your employees work more efficiently and comfortably. By taking into account these factors, you can ensure that your office space is set up efficiently to support your business operations and meet your operational needs.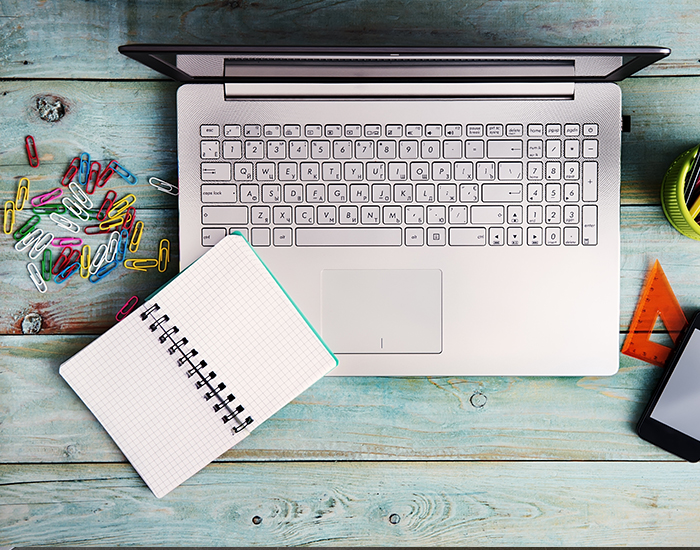 6. Parking and Accessibility: Considerations like parking and accessibility have significant importance while selecting a new office space. The term "accessibility" refers to the convenience in which both clients and employees can get to the location. It can be more convenient Being close to public transportation stops, including bus or railway stations can help increase the convenience. In order to accommodate both employees and visitors, adequate parking facilities are essential. Sufficient parking spaces  can ensure that both clients and staff can easily access your workplace. Making parking and accessibility considerations guarantees that your workplace is easily reachable, promoting efficient operations and a satisfying experience for both your clients and employees.
7. Future development: The term "future development" refers to the ongoing or future projects and changes in the area surrounding the office space. These future development plans must be well researched and understood because they can have an effect on your company. This includes new infrastructure, apartment buildings, businesses, or other developments. You can predict changes in traffic patterns, accessibility, potential competition and your area's overall growth potential by evaluating the surrounding development. Making decisions about the viability and long-term prospects of the office space for your business can be made easier if you are aware of future development.
8. Flexibility and Growth: The capacity to modify the area to meet shifting business requirements is referred to as flexibility. This includes the choice to change the design of the office, add or remove workstations or alter the arrangement. Additionally, find out if there are any plans to extend or reduce the size of the building or complex. Your business can grow and expand smoothly if you have a flexible workspace. Take into account potential for expansion such as access to other office spaces or the possibility of building-wide collaboration. It is important to ensure that your office space can accommodate your business's future development and success, making flexibility and growth an important feature to take into consideration.
9.Surrounding environment: An office space's surroundings include elements like the neighborhood, local businesses and the general atmosphere. It's important to assess the environment to make sure it supports the needs and values of your company. Take into account elements like security, ease of access to amenities and the ambiance in general. A welcoming and upbeat environment can enhance employee satisfaction, productivity and your company's reputation. In addition, networking opportunities and synergies may be offered by a company's proximity to other companies or potential partners and might help you establish a welcoming and motivating workplace for your staff.
10. Image and Branding : Your choice of office space reflects the identity and image of your business making it an important factor to be taken into consideration. It is essential to check that the area complements the aesthetics, target market and values of your business. Clients, partners and employees should all have a favorable opinion of the office's layout, appearance and atmosphere. Your brand's credibility and reputation can be improved by having an office that is attractive and well-designed. Additionally, it enhances worker happiness and draws in new partners or customers. By taking image and branding into account, you can make sure that your office space represents your business in an effective and unified way.
In conclusion, choosing a new office space requires carefully taking into account a number of factors. You can make an informed choice that supports the expansion and success of your business by taking into account factors like location, size, budget, leasing terms, infrastructure, accessibility, surrounding environment, future development, flexibility, and branding. To choose the ideal office space, keep in mind to do extensive research, ask for professional help if necessary and consider the future of your business.
As a leading provider of coworking space, GoodWorks Cowork serves a wide range of businesses and people. Our cutting-edge workspaces promote flexibility, productivity and teamwork. We draw companies from a wide range of areas, including technology, the creative industries, finance, and more. Companies like BMW, Cure Fit, Decathlon, South-India Bank, Y Axis, Inter Trust, and others are part of our clientele.
Situated in a number of locations in and around Bangalore, we provide a number of amenities, such as tastefully constructed private cabins, fully furnished meeting rooms and contemporary coworking space with high-speed internet. We also take pride in offering cutting-edge amenities like ergonomic furniture, printing services, round-the-clock access and expert reception assistance. Additionally, our lively community events encourage member networking and knowledge-sharing.
The coworking space we provide is the perfect option for workers looking for a dynamic and collaborative office as it can fit a variety of needs.Whether it is to book your cowork office space or learn more about GoodWorks Cowork please visit our website.