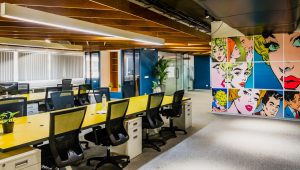 With 2020 came the disastrous pandemic, and the way of working changed exponentially. While virtual office space was already on the rise, it boomed last year, making it one of the most popular norms of conducting business today. Virtual offices are the perfect solution if you want to attain a cost-effective objective or flexible working time. It is vital to keep in mind that the numerous benefits make the concept of a remote workspace even more enticing.
Things that you should know about virtual office space
There are several things that you must know before you opt for a virtual office space. Understanding these things will help you in making the right decision.
What is a virtual office space?
A virtual office provides a fixed address for the business without it being the actual place where employees work. Moreover, these location-based organizations offer different types of services to businesses. It is the best way to have a presence in a good city while paying only a fraction of what it would cost to lease actual office space.
Who can opt for virtual offices?
In essence, anyone wanting to run a business can choose virtual office spaces. For instance, it is particularly popular among startups, freelance workers, and entrepreneurs.
Moreover, these office spaces are also beneficial for business owners who need to travel a lot. If the business is international, then having a virtual office space in the major cities makes sense. That way, you can actually have a business space even while traveling.
How do the virtual office spaces operate?
With the aid of technology, virtual office spaces operate smoothly. The three factors that assist in the functioning of the workspaces include high-speed uninterrupted internet, connected collaboration, and cloud solutions.
Is choosing virtual offices a good idea?
There is no clear-cut answer to this particular question. It actually depends on your business type if choosing a virtual office is a good idea. But it is actually much feasible option than having offices in multiple locations. Moreover, it is not something permanent. You can try it for some time and see if it's working for your company. If it's not, you can move on.
Benefits of opting for a virtual office space
There are numerous advantages that you can get from a virtual office space. These are –
Meeting rooms: You will get fully equipped conference and meeting rooms. It is the perfect place to arrange meetings and land lucrative deals. Now, you can make an impression with ease.
Business address: It is without a doubt that having a professional business address is better than a home address. With this, you can make a good impression.
Physical mail address: You might be surprised, but physical mails are still essential to a successful business operation. For that, a permanent mail address is vital.
Receptionist: Having a professionally trained receptionist will improve your business reputation significantly. Speaking with an actual person will help you secure meetings with ease.
Conclusion
There are numerous advantages that you can gain from a virtual office space. Apart from remote workings and the absence of a lease period, you can also obtain other benefits. Moreover, you also get mobility during working hours. If you want to enjoy the perks of conventional office space, you can get in touch with one of the best virtual office space service providers in Bangalore, GoodWorks CoWork!
Having a presence in Bangalore will actually add value to your brand and you'll get all the benefits with GoodWorks. Want to know more details? get in touch with the GoodWorks team here!