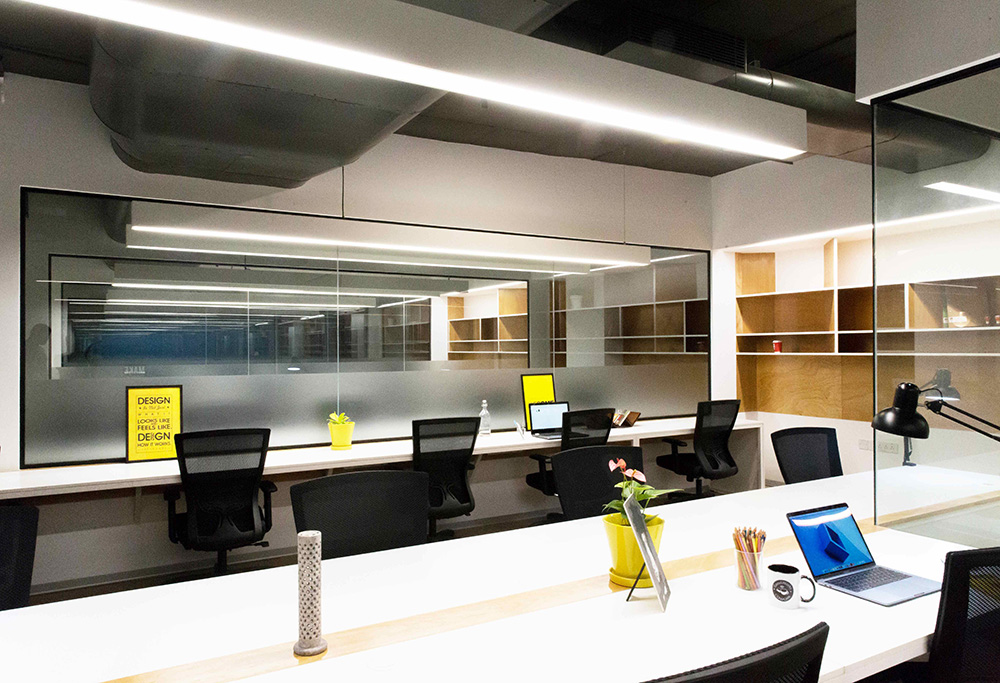 Private Office Space in Whitefield, Bangalore
GoodWorks Cowork offers the most elegant and well-furnished private desks in Whitefield. Private cubicles are best suited for high managerial posts, people who need to be constantly on the phone and for confidential conversations. A private office space in one of the premier locations in Bangalore will instantly accelerate your chances of a successful pact with your clients and business partners. The added advantage of GoodWorks Cowork and the ambiance of the office space will leave a lasting impression on your clients.
Why GoodWorks Cowork?
What make us one of the most reliable, cost-effective and efficient office spaces in Bangalore are our location, amenities, and unique benefits. GoodWorks Cowork is simply the best coworking space in Bangalore not just because of the fully furnished office space and facilities, but because of the ambiance and a unique chance to meet exciting entrepreneurs.
The Private Office Advantage:
Privacy: Keep your phone conversations with clients and vendors private inside your personal space and interact with like-minded individuals in your own personal time. This will give you time and space to manage collaboration with other entrepreneurs and handle your personal operations efficiently.
Ambiance: The Private office spaces are well furnished with a 'coffee shop feel' to it to keep you in the mood to work. You get more storage facilities to store your personal belongings. The walls look less like a wall and more like a motivational space to work out your ideas and implement them.
Concentration: There will be times when absolute silence becomes a requirement particularly when handling high pressure situations or development of an idea. A personal atmosphere enclosed with your personal belongings enables better concentration.
Unique Features:
It is located in Whitefield, Bangalore to boost your growth opportunities. Whitefield is the trending business hub for most MNCs, software firms, mobile design agencies and other service providers. Whether you're a startup or an established business; our coworking space will help you branch out to new business ventures. You will have easy access to prospective clients with a high budget within your vicinity.
The ambience is of an authentic business surrounding so that you can focus on your business. The coworking space is located on the top floor of Akshay Tech Park on ITPL Main Road. It is an established corporate space with the presence of offices like Capgemini, iGate, Sunovaa Tech to name a few. The building has spacious parking space, generator back up and a reliable security staff.
It features a fully furnished managed office space and a work climate that is both inspirational and is calming in nature. We have a motivation wall with quotes and pictures from some of the greatest startups in the world to keep you pepped up.
Exclusive Services:
Printer and Scanner at your disposal round the clock.
Well behaved security and maintenance staff that is dedicated to give you a clean and secure office space.
Opportunity to consult our in-house design and technology experts.
Professional business address in Whitefield that will allow you to portray a professional image.
Facilities:
Hassle-free storage units to store your personal belongings and other gadgets.
High speed wifi for your day to day operations.
Executive business lounge for relaxation and breaking-out.
Swivel chairs that allow proper backrest and keeps work oriented.
CCTV surveillance throughout the day for security and other maintenance purposes.
Spacious desk spaces which allows organised placement of your belongings and sufficient plug points for your usage.
Electricity backup for comfortable working hours.
Complimentary drinking water and beverages to keep you hydrated and energised.
Benefits: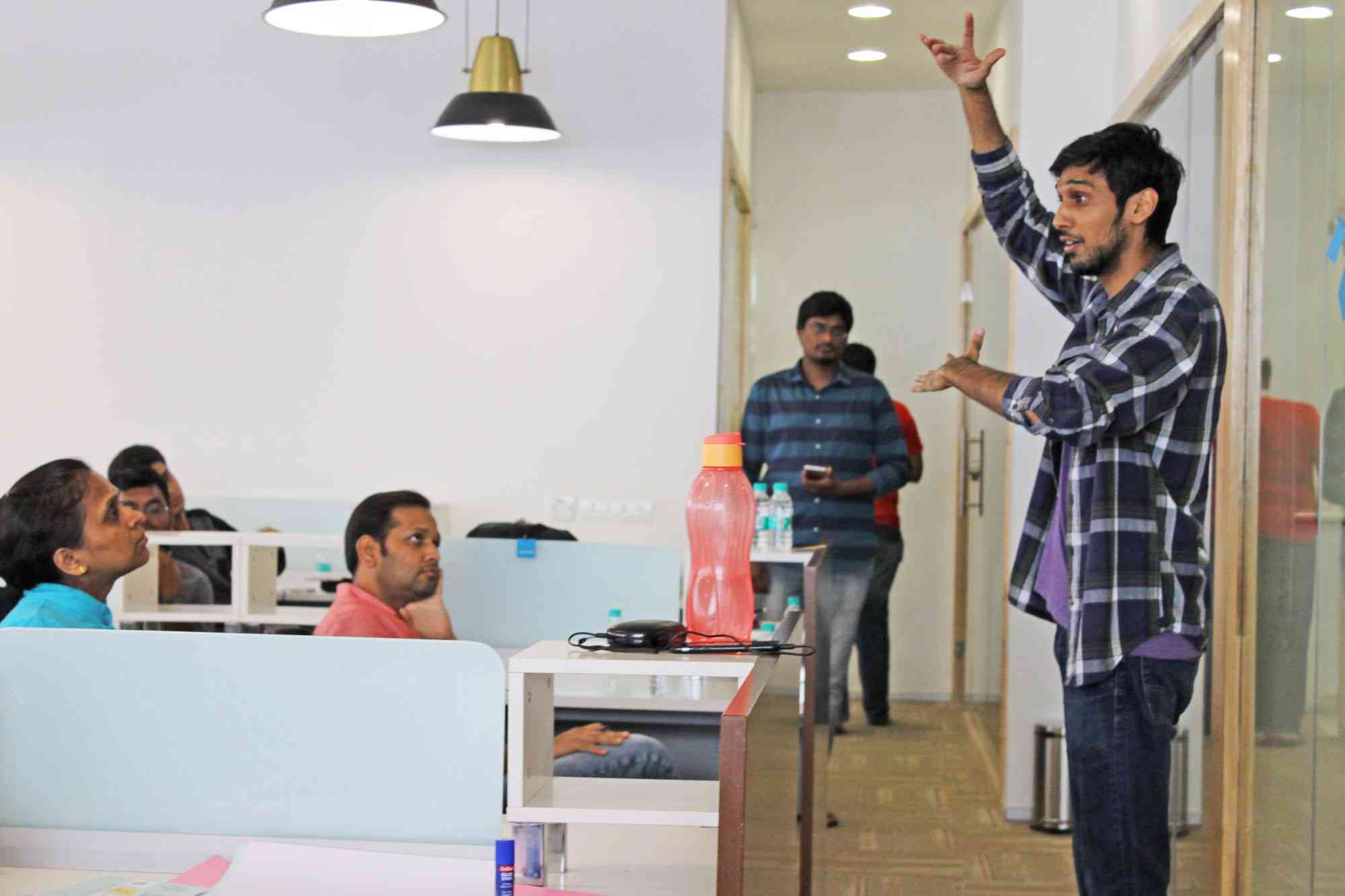 Opportunity to attend startup related events, seminars and investor pitches. With the possibility of getting funded, you will also get to learn from a lot of industry veterans.
Thought-provoking interactions with like-minded entrepreneurs and freelancers which is one of the most unique aspect of the coworking environment. Benefiting from each other's positive vibe and discussing on ideas is very beneficiary for all entrepreneurs.
The Freedom to consult Vishwas Mudagal and Sonia Sharma which is priceless which will allow you to gain in-depth insights into the industry and valuable lessons derived from their collective experience.
The composition of our private office space is structured in such a manner so as to keep the entrepreneur in you alive and always striving for excellence. An interior designed with the millennial aesthetic in mind improves productivity and helps keep spirits high.
We're proud of every new entrepreneur who decides to work from our coworking space and take it upon ourselves to promote each member throughout all our networks and contacts. So, it doesn't matter if you've just developed a new product or added a new client to your list, keep us posted and we will spread the word around. Even our parent company, GoodWorkLabs started small and today, we are a huge name in the IT market. So, now we are providing you with our coworking spaces and virtual offices, and our market influence to grow bigger and better.