Day Offices In Whitefield
GoodWorks Cowork offers every budding freelancer and entrepreneur day office space in Whitefield. Our lavish and state of the art day office space allows the future tech giants to start with the facilities of an established firm. Our parent company GoodWorkLabs has started this initiative to actively assist startups live their dream.
A day office is a cost-efficient option for anyone needing a professional office space on a part-time basis. Day office rates vary, but many spaces can be rented by the hour or day. Renting an office on an as-needed basis eliminates the financial stress of long-term ownership.
There are numerous reasons to rent an office for a day. A telecommuter may need to work closer to home, or a traveling businessman may require a private meeting place. Many people who work at home rent office space by the day as well. Anyone needing a quiet work zone can benefit from daily renting.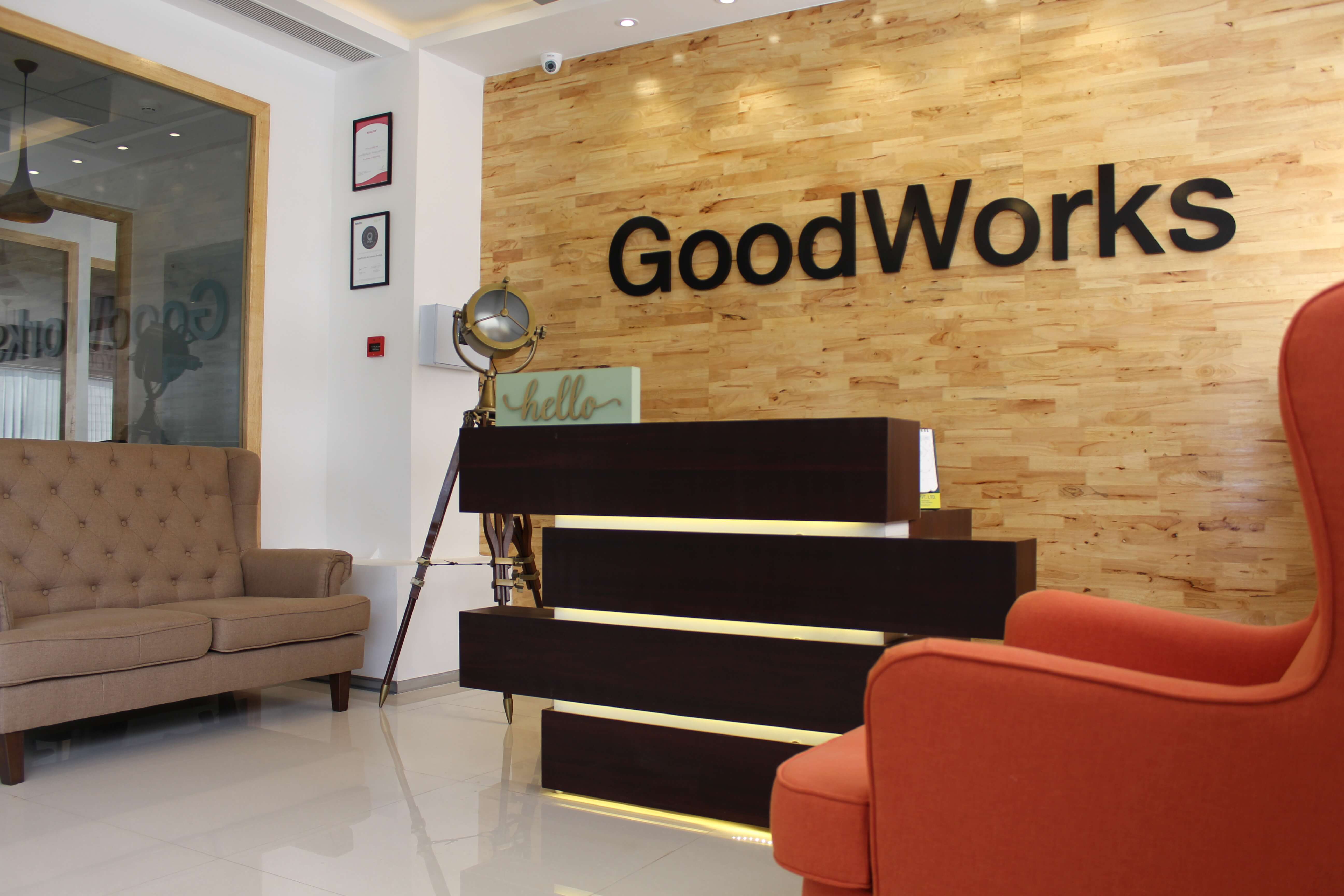 Why Day Offices?
The advantages of a day office rental are plentiful. People who don't want to be tied down to one place may prefer renting by the hour because there are no long-term commitments. Many day office rates are flexible as well, and space can be rented at the last minute for an entire day or just one hour.
Professionals who rent office space by the day often need the amenities of a conventional workplace. Davinci's full-service meeting spaces are designed with business in mind. Each location is fully equipped with the most up-to-date technologies and professional equipment.
A day office is perfect for anyone temporarily needing a private or shared space. It can be highly beneficial to rent an office for a day – particularly if someone is just starting a business venture. Renters only pay for the time used, which makes day office rental an economically sound option.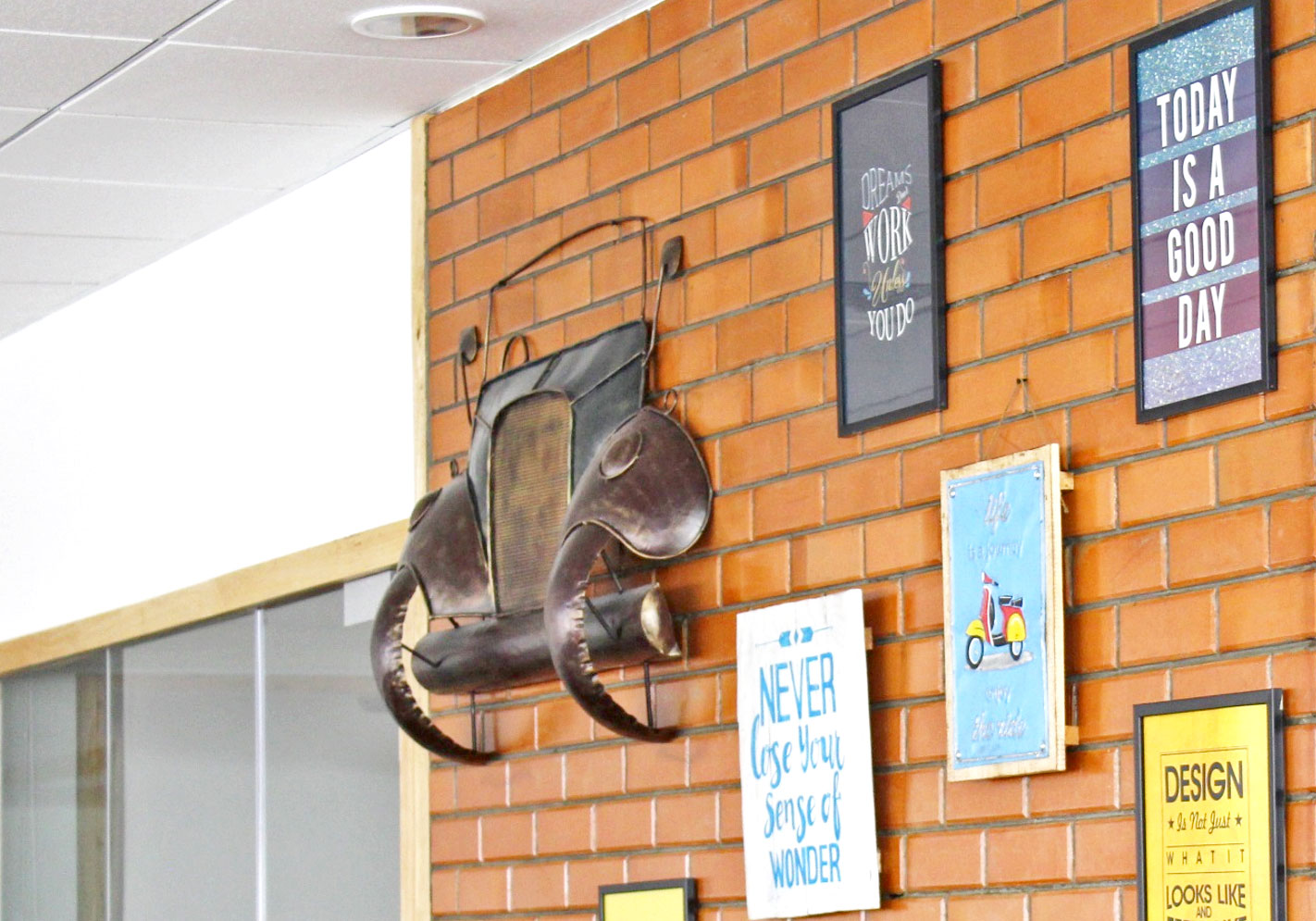 GoodWorks CoWork Advantage 
A day office space is the most appropriate and cost-effective option in the initial stages of a startup. Coupled with our facilities and benefits, GoodWorks Cowork becomes a unique day office environment. Our location as a superior office space in Whitefield – the premier IT hub in Bangalore is an added advantage.
Workspace/ Ambience:
Conveniently located shared office space in Whitefield, Bangalore. Whitefield is one of the most sought out locations in the IT sector. An address here will beneficiary for your organisation in many ways.

A professional business environment so that you can focus completely on your business goals and opportunity to mingle with other budding entrepreneurs.

Fully furnished office space with ample natural lighting built in a way to enhance productivity round the clock. With motivational images and quotes from famous startups all around, you can be sure that you will be always in the right frame of mind.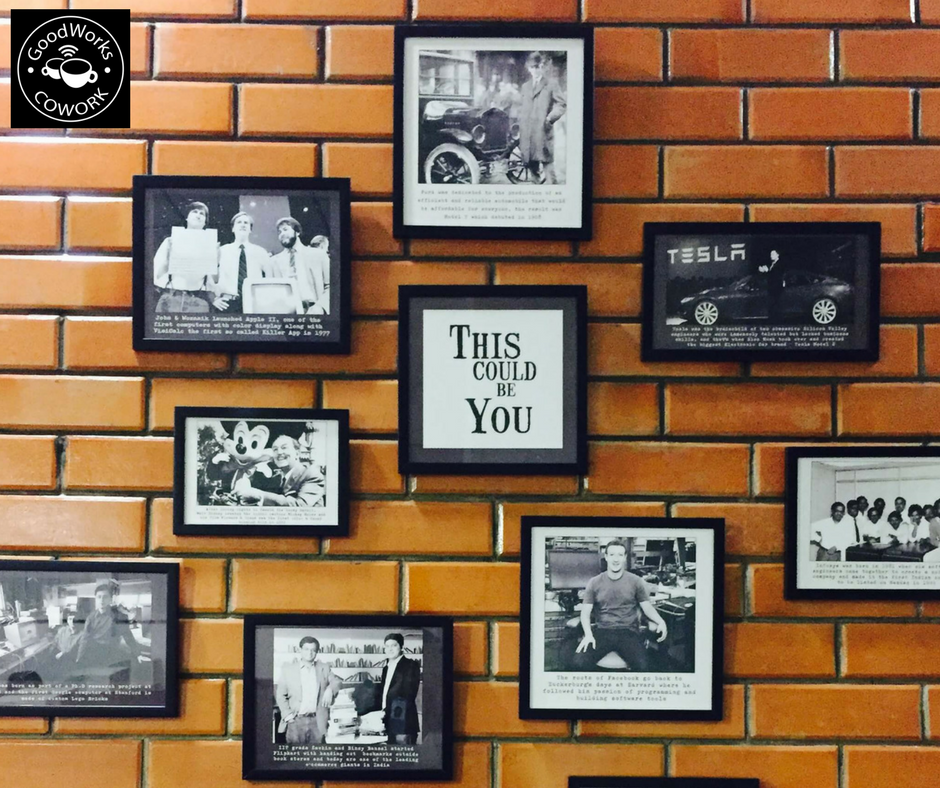 Value added Services:
Get expert tips and advices from veterans tech experts and designers for your projects.

Avail basic administrative services such as mailbox, couriers and organised documentation.

Get office services such as printing, scanning and dedicated telephones.

Dedicated security staff and efficient maintenance staff to ensure a comfortable work schedule.

Storage facilities with lock systems to secure your gadgets and personal documents.
Technological Support:
Super fast wifi for smooth flow of your work.

Electricity backup allows hassle-free operation throughout the working hours.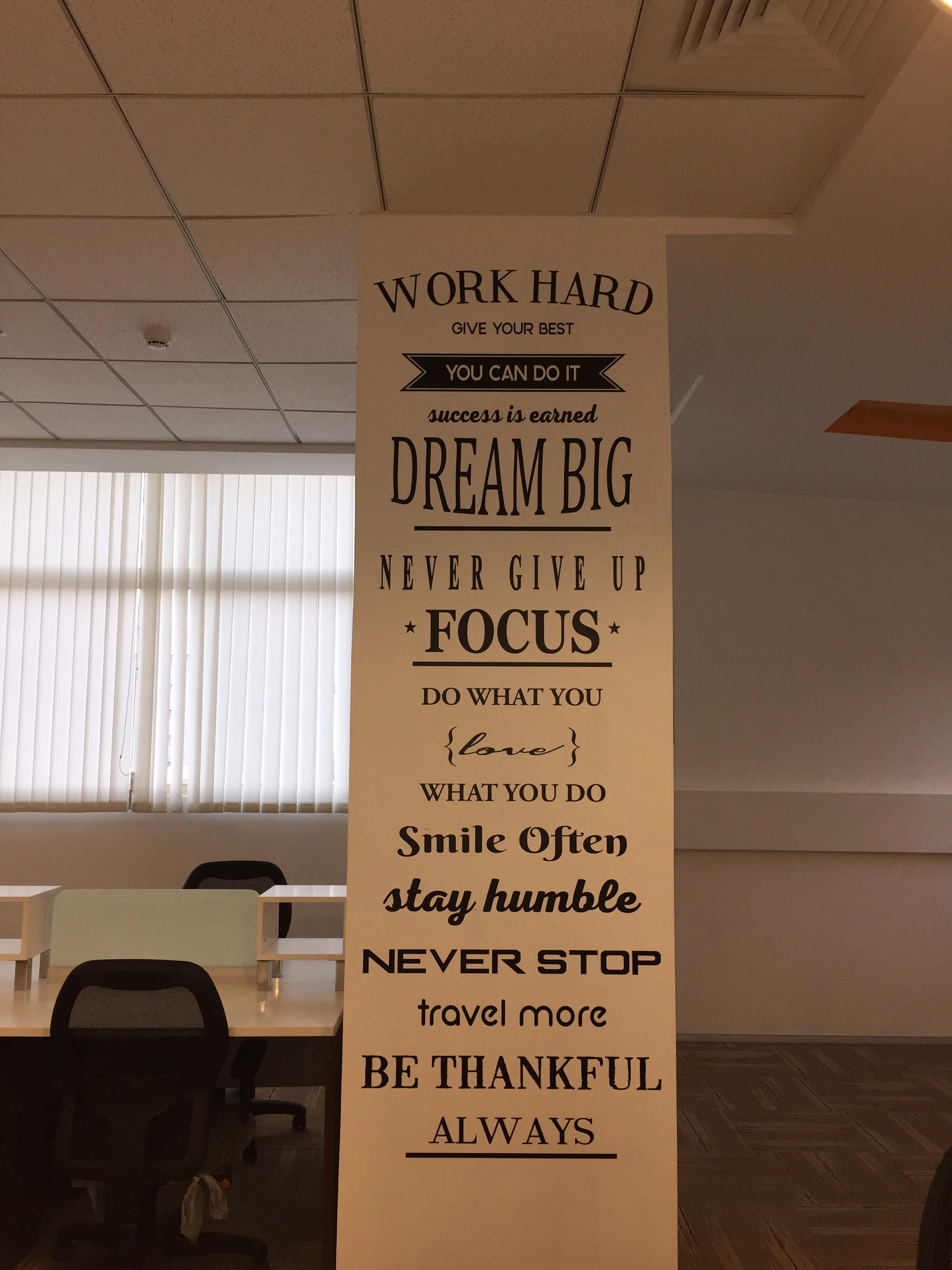 Unique Benefits:
Mentorship & Guidance from serial entrepreneurs Vishwas Mudagal & Sonia Sharma which is unique only to GoodWorks Cowork.

A unique opportunity to collaborate with a diverse group of start-ups/ freelancers and entrepreneurs which is not possible in other shared office spaces.

Opportunity to attend workshops/ seminars/ investor pitches and other start-up events that are regularly taking place with our founder company, GoodWorkLabs and other organisations.
Day office spaces and coworking is the new age mantra and GoodWorks Cowork offers this in one of the prime locations in Bangalore for your accessibility to clients and business partners. Come and find your perfect day office in Whitefield, Bengaluru.