The Biggest Coworking Space in Electronic City
We are super excited to announce the launch of the most iconic coworking and collaboration spaces in Bengaluru!
GoodWorks CoWork is launching an entire tech park in Electronic City Phase-1, the largest office space of 70,000+ square feet and holds 1000+ seating capacity. Bangalore is all set to witness a never like before experience with this project flaunting beautiful & spacious office spaces guarding a huge courtyard in between.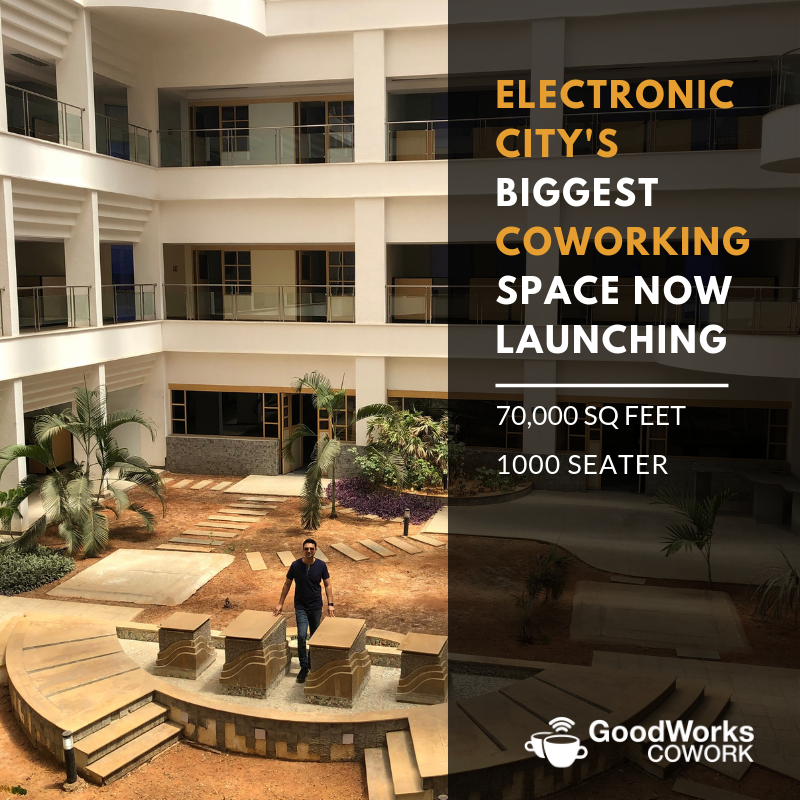 It was a dream for us to put our logo on an entire tech park! With this step, we have realized our dream. This tech park will house startups, MNCs, SMEs, and freelancers. It will be a place of infinite possibilities, and hence we decided to aptly name it as "GoodWorks Infinity Park".


















Our location:
GoodWorks Infinity Park, 21, 2nd Main Road, Electronics City Phase 1,
Electronic City, Bengaluru, Karnataka 560100, India.
Get directions to GoodWorks CoWork at Electronic city on Google Maps
GoodWorks CoWork is built to fit all your office space demands! If you are looking for the perfect workplace in & around Electronic City, then reach out to us and benefit from our exciting Pre-launch offer.