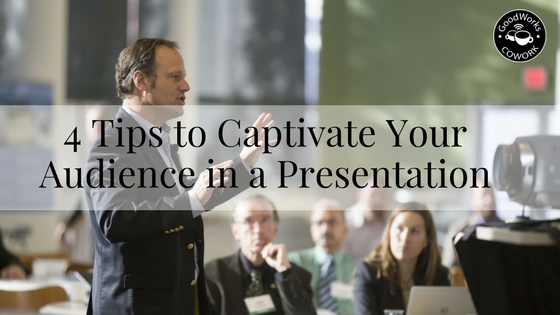 A presentation is perhaps one of the most used media to communicate and get deals in the business world. A skilled person with good presentation skills is what you can call a marketing expert. This is because he possesses the two core qualities that a marketing professional must have, communication and presentation skills.
There are many deals that simply materialize even when the product that is being sold is sub-par, all because the person presenting it captivates his audience while presenting it. There are professional speakers that get hired to deliver power-packed and attractive presentations for a company which has made presenting a whole new job prospect itself.
However, often, people don't understand the true importance of having good presentation skills and a fixed flow for it, which is why they fail to deliver an interesting presentation, and hence fail to attract their audience. There are many things that make a person good at presentations, and we have listed some of these tips to help you deliver a great presentation.
1. Preparation is Key
Preparation is really important for a person to effectively give a presentation. Preparation doesn't necessarily mean going through your PPT slides and preparing cards for yourself. A good preparation also requires you to effectively analyze your audience and carefully plan your presentation accordingly. A presentation strategy for a room full of CEO's cannot be used for a room full of employees.
It is important to communicate with the organizer to get an idea of what type of audience you will be presenting to and prepare in a way that can be comprehended by your audience effectively.
2. Open with a Bang!
There are a lot of presentations in which the presenter either starts off his presentation with a boring "Let's get started", or just plainly reads the slides from his PPT presentation. This type of a start to a presentation is a sure-shot way of boring your audience to death. Your presentation must have an interesting opening which captivates your audience right at the start. For a person giving a presentation, the audience needs to be impressed and captivated in order for you to effectively communicate your points. Asking an interesting or provocative question to pique the audience's interest or starting with a compelling quote or an interesting story is a great way to get people's attention and can help you give a great presentation.
3. Don't Rely Completely on PowerPoint
A major mistake presenters do is read from their PowerPoint slides. This will do nothing but make your presentation unappealing and boring to the audience. PowerPoint slides are there to supplement you and not the other way around, so it is important to prepare your flow of speech while using your slides to just highlight the important point in your segment to keep the audience interested in your presentation throughout.
4. Use Stories
Storytelling is one of the best ways to keep your audience interested in your presentation. This approach is highly underestimated, but can work wonders for you and your presentation. Using stories to creatively illustrate your points can captivate your audience and keep them involved in your presentation for the full duration of it.
Hence, to wrap this up, presentation is not just reading from your slides or blurting out rehearsed lines, but using creative methods to captivate your audience.